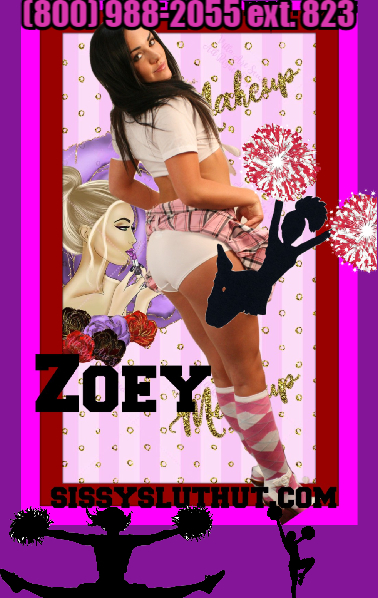 Do you know why I enjoy sissy girl training so fucking much!? I get to interact with so many submissive and sissy bois and experience the worship I so deserve! I have a sissy cheer slut! Jeffery is fast becoming one of my favorites. When I answer my phone I hear..

"I am a one pump cum dump little sissy faggot."

I know it's my little cheerleader and he needs to tell mistress all about his naughty adventures.
Cheer leader Jeffrey just loves his humiliation at my hands and I enjoy giving it to him. Why, he even has a cheer for me! And you know I am an attention whore so I make him do it all through our sissy phone sex session. I can just see him in his little skirt trying to pick up men as he does his cheer!

My Little sissy faggots cheer!

1, 2, 3, 4 I am a little sissy whore…

5, 6, 7, 8, who likes to masterbate!

Pig tails …. Pom poms and curls,

Watch me make my little cheer skirt twirl…

Yay I am a SISSY!

Don't you just love a sissy fag who craves dick and name calling? Or maybe your just like my sissy fag Jeffrey? Cock craving, craving abuse little whore… You know the brat of mistress phone sex will take care of you.