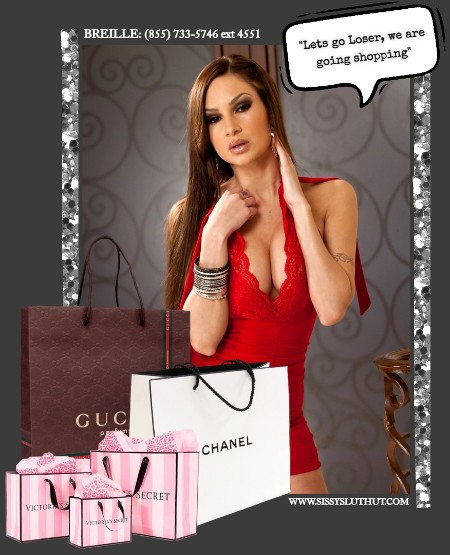 Guess who's Sissy panties came in the mail late last night? Yup, Matt.. wait a second we do  not call her Matt anymore.. her new name is Scarlett, sexy huh? I know! She looks amazing in red.. Her knockers fit perfectly in the lace mesh slip.. and her peenie well, lets just say a thong did the trick.. She barely even had to tuck!
Thongs were totally created just for her.. Let me tell you, the little slut hasn't taken her slip off since she's got it. Yes, it's that comfortable! She is accepting her new life now and is adjusting quite well.. We talked a bit today but a girls gotta work if she wants to go shopping and no duh, without funds she won't be able to afford Online sissy training with her new goddess, Me! 
Her toy came in first but she isn't allowed to use it until we are actively having some phone fun.. I am going to teach the skank how to properly stretch her bussy.. She will soon be an addict! begging me to help her find a mate to fuck her senseless. I can't wait to have her strutting in a pencil dress with a bombshell bra, clear platform mules and a clutch purse.. ha! We've got a long way to go.. the bitch has no clue how to walk in heels yet! Don't worry Scarlett, you soon will.. You are one step closer to victory. 
Lucky for Scarlett, she doesn't need breast implants, she's got at least a double D 100% natural and her manhood is so small she won't need to tuck or transition.. Nobody will notice that little link poking through anyhow. Ya, it's that small LOL. Sissy girl training has been a breeze for my new sissy slut but wait until she finds out what it feels like to wax all of her hair off her body.. That's next! Oh and lets not forget what it's like to first have her bussy stretched and the addiction to cock that's going to come with it.. Do you have what it takes to be America's next top Sissy?