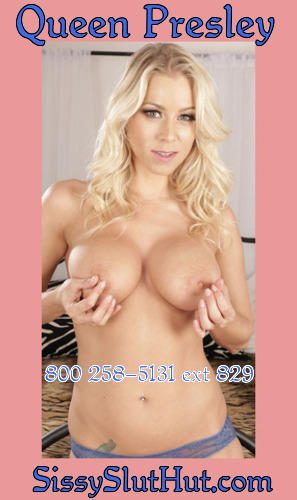 Sissy training doesn't always have to be so harsh and heavy handed. I know plenty of sweet sissy boys who just want a sexy, gentle transition from being a worthless man into one of my priceless sissy girl fuck dolls. My delicious little honeys perfectly groom themselves every single day.
We dress in frilly panties, and thigh high stockings, and sexy button garters. We wear matching bralettes, and make sure we lotion up all over every day. We make sure our hot, tight little fuck holes are nice and clean so that they can be used and filled up with steamy cum as the day goes on.
We have to be hairless except our brows and our heads. No body hair for a slut fuck sissy princess trainee! Only certain fat cock Alpha bulls like pussy hair, and that's the only time we allow it. Though it will be a very long time before you get one of those mega fuck sticks shoved into that little fag pussy.
I know you really crave a hot load. So come on, work hard, and study up! You need to take these fucking cocks! I get wet thinking about you getting used. Don't you want me to cum, baby?