I heard you needed a big titted mommy phone dominatrix to train and humiliate your tiny sissy cock. But I'm not a nice dom, I'm going to break you down until you're just a cock worshiping, panty wearing little faggot. You are going to be my sissy slave and you are going to live to serve me and my needs. And after a long day of work I need to relax. I need my cunt licked and I need an ash tray. And you're going to take care of both of those needs you pathetic worm.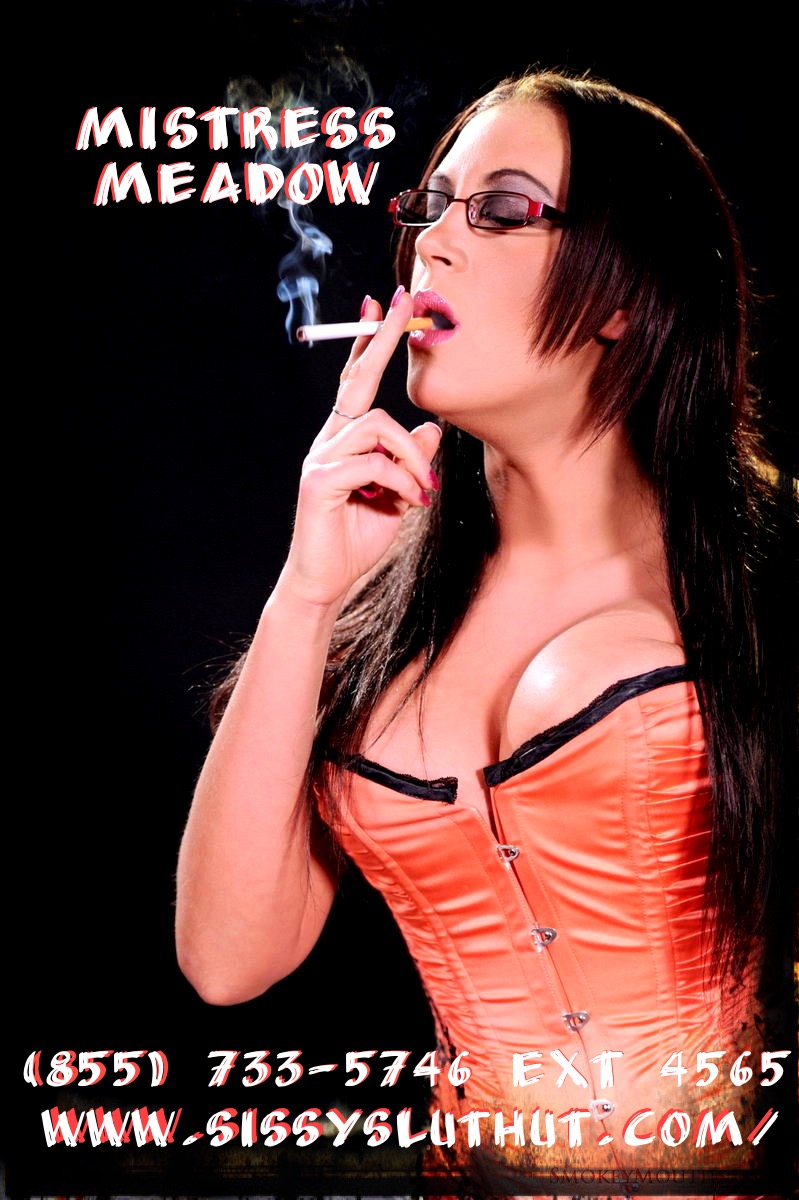 Phone Dominatrix is Going to Use Your Sissy Panties Like an Ashtray
This is the chance of a lifetime for a panty boy like you. You need to get me undressed, slave. This is going to be your sissy slave training yet. You get the opportunity to take off a pair of panties instead of putting them on. Grab a cigarette from my purse and light it for me. Good you pathetic little faggot. You know how to behave don't you. Strip me down and then beg me to use your face like a pummel horse. This is all you're fucking good for. Sissy whores like you are supposed to be used like filthy fuck toys.
I'm going to sit on that face and smother you with my cunt. Ride that filthy tongue and watch your tiny dicklet twitch in your sissy panties. You love this don't you. All you can smell is smoke and pussy and you're in fucking heaven. Drown in my pussy and then choke on the smoke when I blow it in my face. When I need to ash I'll do it right on that cute little clitty. And you better thank me for it. I want you screaming thank you mistress into my pussy while I humiliate you and your tiny useless penis. You work so much better as an ashtray.