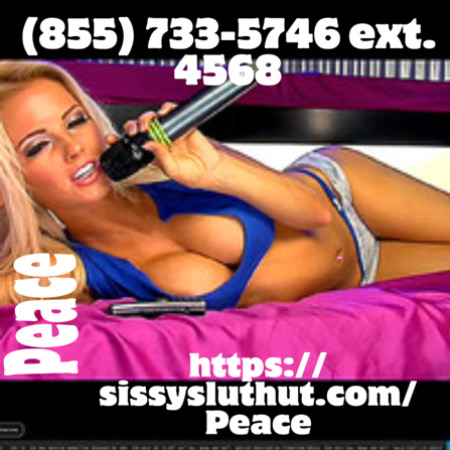 Phone domination is my jam.  Watching a man dressed in pink lingerie playing with my big black dildo, teasing it in front of a sissy as they are on their knees. Their worthless cock lay soft between their legs as I've instructed them not to touch it.  I take the bottle of lube and squirt it out making it fall 2 feet and drip onto the ass of my sissy boy.  I'm drooling watching the clear lube drip down in between that beautiful ass crack.
Oh how juicy it will be.  I make sure you answer me with the words "Yes mistress" or ""Please mistress" and so on. There will be no complaints when you let me take control of your body. Your worthless cock will cease to exist. The pussy between your ass cheeks will be your way of pleasure.
Or shall we say your new pussy will become the center of pleasure for whoever I decide I want to watch fuck your little sissy pussy ass. I spread your ass cheeks and take the black dildo and start teasing the pussy asshole. I get in between those chubby ass cheeks and stick my tongue up the nasty pussy hole. I promised some friends,  your slut holes would be nice and clear if they decided they wanted to stop by.
After licking and cleaning you up, I shove the big black dildo in that filthy mouth of yours. Now, there will be no warning. "Sissy bitch make that big black cock touch your little clitty in the back of the throat." You look up at me with your eyes watering and your cock busting out of your pink ruffled sissy panties.  However, you continue to thrust your mouth on the beautiful cock like your life depended on it.
Good little sissy. We are only getting started