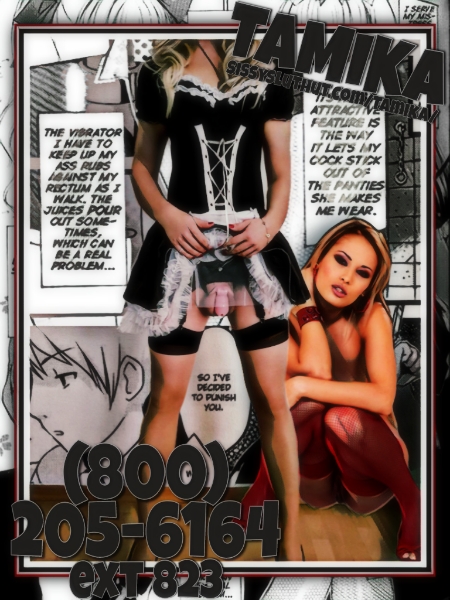 I like sissy maid training because it's just fucking fun!  I get to dress up a bunch of femboy freaks and make them prettier than they've ever been in their entire lives and get paid to do it!  What do you do for a living, drive a big dumb truck across the country 8 million hours a week or push stacks of paper, ad nauseam, back and forth on a desk for a thankless company?  Fuck that!  You can keep your normie career and your, no doubt, mundane life.  My sissy maids keep my life really fucking interesting and my apartment clean as hell!
Every pussy coveting parlourmaid of mine has to adhere to Mistress K's strict standards and they're happy to do it.  They put on every hot little uniform and tight and tiny clitty clamps I tell them that they need and they're better sissies for it.  They clean every nook and cranny I command them to with any size dildo jammed way up in their asses that I deem appropriate for the job with a big smile on their faces.  They always take every single schlong that I throw at them and even make sure they clean up every drop of cum that might get away from them when it explodes out of those dicks and shoots all over them.  My favorite is when they thank me for the opportunity to fuck a fat cock while they lick and slurp gelatinous globs of jizz off of the floor.
You might like your job and you might even have a maid.  But does Consuelo let you strip her down, abuse her naked body then doll her back up in a hot french maid uniform?  Does she stuff her holes full as she cleans your toilet with her mouth?  Does her little clitty go drip-drip-drip when you tell her you're going to make sure her asshole is gaped out big and wide before her shift is through?  Does Consuelo pay you for the opportunity to clean your place while you degrade her?  No?  Sucks to be you, Bro.