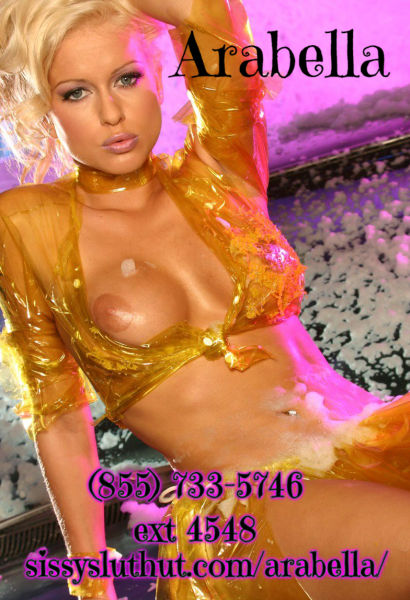 Arabella's Session
Are you ready to take my Sissy hypno training? Good grab your lube get naked and get comfortable. 
Ready? Perfect, I want you to close your eyes and listen to the sound of my voice. "I know you have been trying so hard to fight your urges. Be a good straight man, but I want you to picture a big fat black cock. I mean a massive one. 11 inches long with the girth of a fist."
"Look at you! You are practically drooling aren't you. You want to taste it, I know you do. Envision that cock now pointed at the mouth of yours. Pushing against your wet lips. It is begging to come inside. Go on, open your mouth, let it in."
When I snap my fingers you will open your eyes and know your true calling. You are a sissy cum dump. Your sole purpose is to serve big fat cocks.