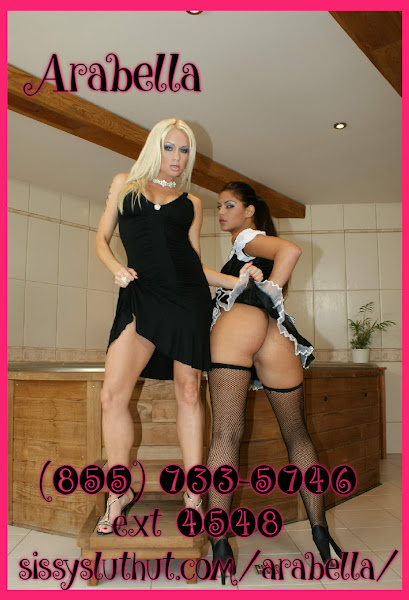 You know you want to be the best little sissy you can be. Well, come to my Sissy maid training.
Being a good sissy is all you can think about, isn't it? I mean let's face it you aren't man enough or woman enough, are you? You better work to be the best little sissy you can be. Otherwise, you are just worthless. Now, I am sure you want to look all pretty as a sissy, but that is not where we are going to start. First, I need to see your skills. How will I do that you wonder?
All we need is slutty red lipstick and a fat dildo. HMM, have you guessed what I have in store for your very first training? We are going to see how far you can deepthroat that cock. To be honest, I need to hear you gag on it and keep going if you are going to pass my very first class. So open wide little bitch.