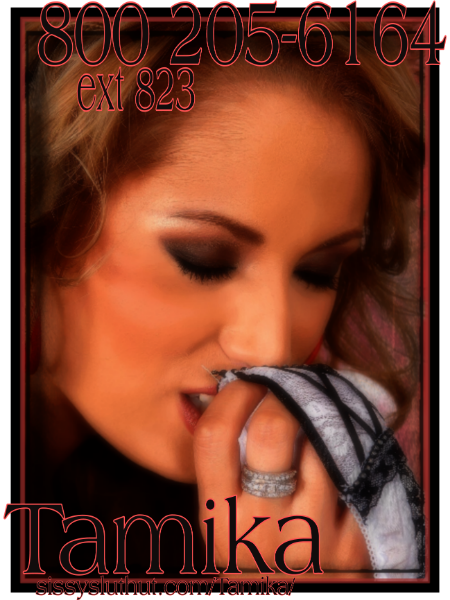 Yeah, I like to sniff my handmade women's sissy panties!  What of it?!  Are you going to tell me that you don't like to pick up a pair of used undies and take a big whiff?  Yeah, right!  You know you smell every thong or g-string that you can get your perverted proboscis on!  Why does it matter if I give my slutty he-whores fancy panties the sniff test?
Oh, you don't think that itty-bitty clitty juice has a pleasant aroma?  Balls smell like balls no matter what kind of underwear encases them, huh?  You fucking wish, Pal!  My sissy sluts all have the candy scented panties and the musk to match!  I guarantee you that if I had you take the Pepsi challenge between any of my finest femboys little lacy lingerie and your daughter's sexiest pair of undies, you'd never be able to tell the difference between the two!  That's right, I have no doubt in my mistress mind that every one of my sissies have ass pussies just as fresh as, if not more fresh than, your daughter's slimy little slamhole.  I'll put money on it!
Maybe you don't like the way BBC cum smells after it's leaked out of a gaped out asshole.  OK, I get that.  I'm sure smelling it on your wife's married woman underwear after she gets home from a night out with her "friends" would have a negative effect on you.  If you want to get back at her, I can show you how to get into it.  I have a pretty pair of sissy panties waiting right here for you and I know I can find a big black cock that you'd enjoy sticking up your ass.  Then, I can give your frilly little undies the sniff test, too!