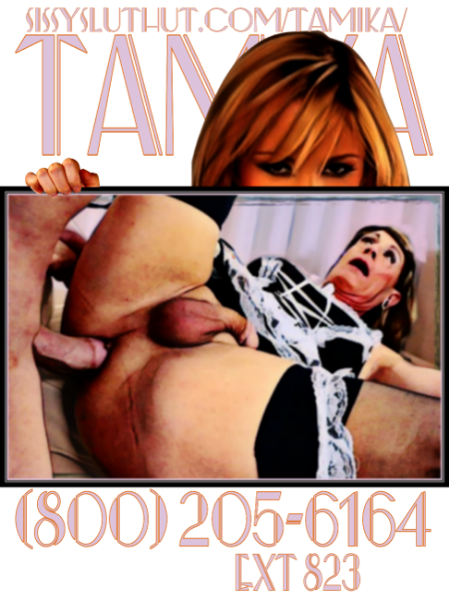 Even my oldest sissies need to keep up their slutty status and have to undergo ongoing humiliation and sissy maid training.  In fact, the longer in the tooth they are, the lazier they seem to be.  Those wrinkly and ratchet he-hags have to be put in their place more than any of my new nancy recruits ever do.  What do you think you are, you old fag,  Queen of Sheba or something? 
Take Harryette, for instance.  She's been a cum loving, clitty coveting, card carrying sissy slut since I was in diapers and was one of the very first femi-men in my long lineup of lipstick caked girly guys, ever.  I still make her come to me to make sure her uniform is perfectly pressed and that her asshole is properly scrubbed down and stretched out for the big dick or two she's about to take.  Otherwise she'd show up at the guy's place with a dress as wrinkled as her face and a dry butthole barely fit for shitting.  She always needs a little extra encouragement before going to help a guy "clean" so I clamp her little clitty up in a cage and tell her that it comes off when she shows me a load of cum dripping out of her ass.  I love to see the mess knowing she has to clean it all up and she just loves the cock!
It doesn't matter how old you are.  If you're one of Mistress K's sissies then you will adhere to Mistress K's standards and I will be keeping my masterful eye on you.  That old slore Harryette will tell you, it'll keep you in shape for dick and on top of your slut game until the day you die and get buried in your finest sissy panties and maid uniform.