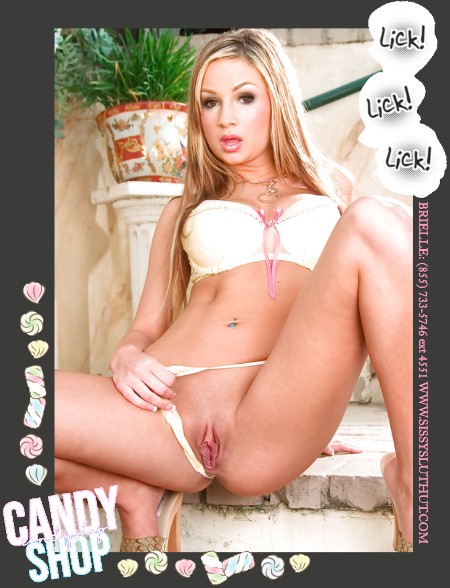 Sissy boys are my favorite, I think I get off knowing I have control over a man wearing my panties! Bending you over and watching your lashes bat from the pressure of my 13 inch strap on makes Mistress so horny and wet… Especially when you beg me for the man that sits there watching me humiliate you while he's stroking his big dick that you are drooling over. You know that big dick wants you gaping and easy to slip into. Your ass is under my control now! I have you post ads and set up dates where you and I have a mutual agreement.. I get 80 percent and your take home is 20 percent paired with a creamy load drooling out of your cock craving hole..
Your cum filled Sissy panties, I have you wear around town under your sexy outfit.. Doesn't it make you feel so naughty knowing your undies are full of cream.. When we get back home I have you slip out of your panties and suck the crotch while you bare another round. If you are on your best behavior I may just rub your clit while you get mounted causing you to squirt and piss at the same time.. Those are the best orgasms aren't they? A hard pegging and huge cumload from a glistening big black cock for you to clean when he is through is the perfect treat for you!
You love being a faggot for me and I love offering you Sissy slave training.. Fucking a sissy boy anally while you surrender is everything a mistress dreams of… I get down on my knees and teach you how to properly swallow up every inch of a big thick hard dick.. Teaching you how to be the best sissy slut you can be! If you don't do well after training I will put you in chastity to enslave, humiliate, tease and deny you any sort of pleasure for weeks.. I will selfishly take his cock and make you watch as I drain his balls inside of my sweet pink hole..This can all be avoided as long as you know how to follow instructions! You and I both know Sissy training is to be taken seriously. Do not waste any of mistresses time or you will be paying in consequences.