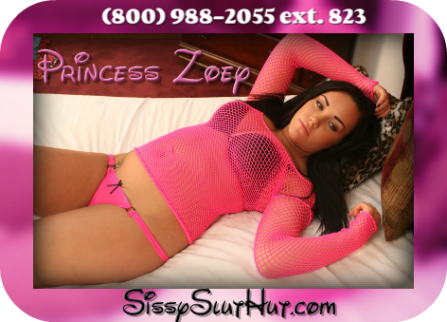 Have you met my hot little sister yet? Princess Z is the hottest little bratty sissy owner this side of the pond. She is absolutely your new obsession in online sissy training. Together, Princess Z and I are renting out our little holiday whores for hire. Silly sissy bitch. We own you, and your pathetic little cock. We're going to shave you and bathe you, honey, and put you in the cutest little panties you ever did see. Stockings, a garter, a bra, and a slutty little outfit that begs your new Master to fuck the living hell out of your boy pussy.
Sexy Princess Z is a loving slave trainer and dominatrix, but when you cross my little sis you'd best run and hide. She'll whip the hide right off of you, and keep you begging for more. Men would drag themselves across seas of glass just to lick at the soles of her feet. She is true Royalty, and such a hot little number! Together, we're going to drain that little cock one last time before we lock you up in that teeny tiny chastity cage forever and ever, amen.
We'll keep you handcuffed to the bed, and tease the ever loving fuck out of your pathetic little cock, just for fun. For hours and hours, I'll eat her delicious little cunt while we listen to you beg to cum. She'll finger fuck my hot. Velvety pussy while I tease you until both your eyes and your cock are crying. Think you can handle two hot Sissy Dominating Sisters? Press your luck, little boy, and cum take the ride of your life.