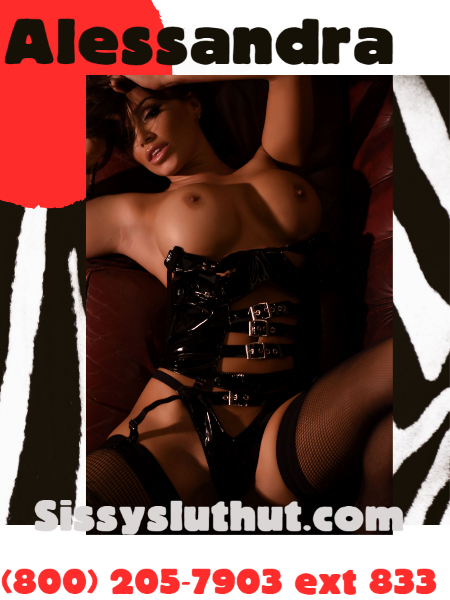 I'm a dominatrix that loves to have a good fluffer by her side. My cunt gets so wet to see a sissy suck a dick and get it ready and prepared for me. 
Another situation that gets me dripping like crazy is when I have a prodigy on call and can make her learn by watching. Sometimes I even blindfold my boy toy and make my sissy suck till she gets cream in her mouth. Becoming a bad bitch requires dedication. You can bet your ass I will make sure you become the best even if it means forced sissy training.
I require my sissies to sign an agreement and follow thru. If you don't do what it takes to keep your domme happy best believe I will let your secrets out. I'm not in the business of bullshit, so come correct when you deal with this, Mamacita Alessandra. 
It's time you make your efforts shown to your grand goddess. So get ready to endure every command.