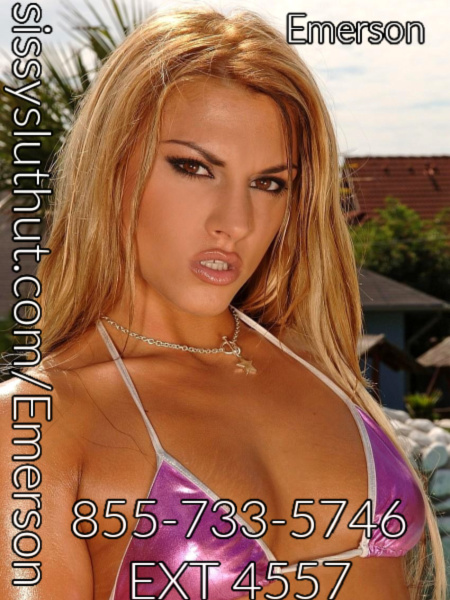 If you are looking for some forced feminization training then you have come to the right Goddess. My name is Emerson and I will turn you into the beautiful princess you long to be with some beautiful, frilly dresses and make up to boot!
Or are you looking to become the new town slut? Either way, I can help you make those desires a reality. I will turn you into the slutties, hottest little piece of ass on the block. No man will be able to resist you, no matter how manly because you will look too delicious and delectable. They may think their straight but once they see you, they will start to question everything they once thought they knew.
They will long for your perfect fuckable holes. That pussy between your legs and that clitty deserve to be worshiped and humiliated all at the same time. So go ahead and watch me as I take you on an emotional journey of pleasure and embarrassment all at once.
Let me make you feel like a god only to bring you back down to reality that you have such a small little cock its not a cock at all but a clit. Let me show you the pleasures of being humiliated in front of those you hold the closest to your heart.
Yes, even your boss will know what you truly are with my forced feminization training. So, don't come to me unless you are ready for the fall out loves.