Forced sissy training will make you the best you can be. In a word you belong to me. First to make you into an avid pupil you need to have a clean slate for this teacher to work with. I need you to think of me as your own personal teacher, trainer, nurse, doctor, and life coach all rolled into one.
          To begin with the teacher is in. First thing I will do is force you to learn how to be a sissy. A steady stream of learning is ingrained into every woman. This is from birth that they know naturally and what you are going to need to learn. It won't be easy and the most we can hope to achieve is the makings of a sissy bitch that can satisfy me and some of those big cocks. Which you do want to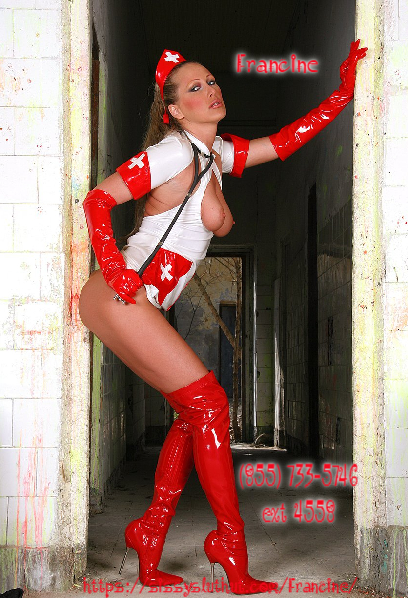 do now isn't it?
          Now, the walk, the balance, and the fitness are all for the trainer in me. Which I am more than capable of doing. You will like it. I promise you that. The balance in stiletto heels will be a challenge for you. You have no idea how difficult it is to balance and entire body and a flimsy less than inch heel.
          Next, we have the sexy as fuck nurse who you will want to be with and assist all those big cocks. Clean them, go down on them. You will be revered for loving them even more than any other can or will. This sexy naughty nurse teaches you the power of positive reinforcement.
          About the time you have all this down pat we bring in the doctor side of me. I will give you a complete physical to see that you are ready for all those cocks. You need to be fit and healthy. This will take no time at all.
          Lastly, there is the life coach aspect of your training, and this is where I am going to be dealing making you mentally prepared and getting you to understand how you will be shaking your money-making pussy around to make money.
          In conclusion, you're going to be more than one training and this will be covering all sissy girl training. Now, I want you to quickly tell me that you're in complete understanding of these aspects.