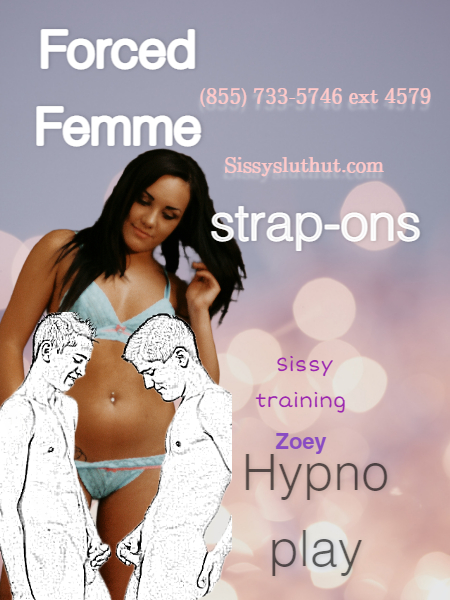 Forced sissy training thrills with Mistress Zoey! I'm one bad bitch and I know what you need!!! 
How about a bratty sister who knows exactly what you are. How we grow up together and I know you've been stealing my panties you little motherfucker. I also know you have pictures of Black cocks on your computer. What is your sister walks in to find you in her panties jacking off to some BBC? Would you be completely humiliated and embarrassed? Good that's my plan that way I can keep you under my power. Because sister is going to go and make you a fancy pussy little sissy! I will force you because I know your secrets. I will manhandle you until you give in. And you're such a twink and a submissive little bitch that I won't take much. 
I warn you once you steal my panties and I know that you like big black cocks… 
You will become my sissy slut slave.  Forced feminization With Zoey!
Do my homework clean my room and do the dishes. I won't have to lift a finger. And then I'll have sweet little sissy test for you. Making you do things like wear panties under your jockstrap. You're also going to ask the homecoming queen out. And I'll be there when she rejects you and makes everyone laugh. I know going back to your teen years is going to be so horrible. But I promise to make your sissy clit squirt. All it takes is one buckle and a strap and a big fucking dildo to have me fucking you crazy. So be sisters little bitch come explore all you can with my online sissy training!