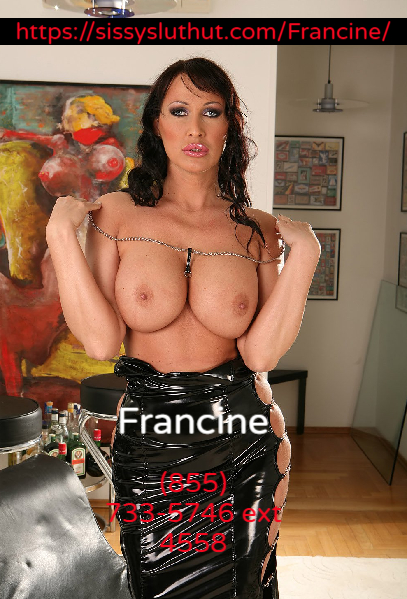 Forcing you to come to terms with your feminine side will help you see what a sissy you really are. In due time you will see that this is the right of things. First and foremost is to get you into the right clothes. Which is to say get out of those guy clothes. 
Happy to see that you don't have much of a penis and hence nylons would hide it easily, even a nice pair of panties. These are the ones you will put on now.  A nice red pair of lace thongs. I want to highlight that pussy ass of yours. It will cover your non existent little thing. Now, the scarlet red garter belt, black stockings with a lace top. 
Now you see it don't you. The more you get dressed as a sissy bitch the more you see that you are meant to be a little whore for every cock that comes a calling. Square your shoulders and stick out your breasts. The high heels lift your ass and show it off and easier to assert to men that your pussy is available for their use. 
You will be feminine and admit you love it.