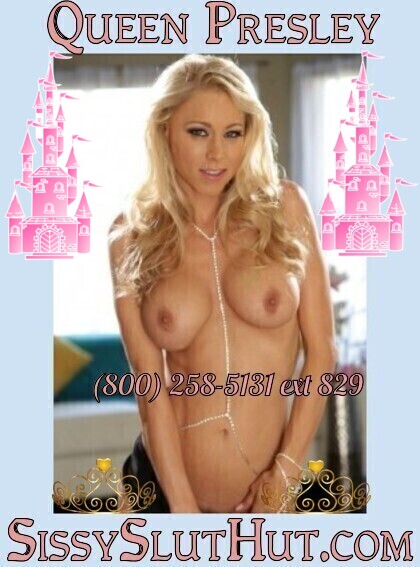 I've brought you home a new Daddy, sweetheart. Run upstairs, quickly now! Wash that soggy bottom you have and get dressed! Little pink clit cage, your hottest crotchless panties, slide in that butterfly butt plug too! Fishnet stockings with butterfly garters, four inch Mary Jane pumps with cute little buckles, and your tipple tassels too!
We have to do your make up nice and cute, sweet girl, if you want to impress your new Daddy for real. Light lip gloss and baby blue eye shadow to match the sweet bow in you hair. Now come and present yourself for Daddy, that's right darling. Show him all your little sissy girly parts. Your sweet clitty, that fudgey pussy you have for Daddy's big cock.
Open wide and let him slide inside! Yes, say "Ah!" Oh good girl! I need to see you choke down Daddy's massive meat like you've never wanted anything more in your life than to be our sissy girl fuck slave. Mommy picked this Daddy out just for you because I know how much you love huge, drooling black cocks.
This one is a monster, and his balls swing heavy full of that sweet nutty nectar I need all over my tits. If you're a good girl, Mommy will let you lick it up, but you'd better not waste a single drop!