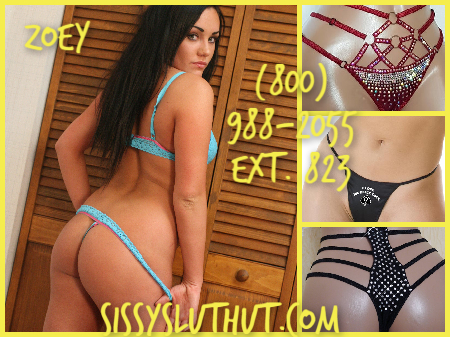 Cock control during online sissy training is one of my absolute favorites! It is so erotic to have a man on his knees begging for you to take control and his will away. I seek to own every part of a sissy whore like you. My voice in your head as you pass a lingerie display. "But it, wear it, fuck yourself in that pretty nighty." You will try to shake me out of your brain but it is too late. I take away your sissy self control. Your at the register buying it for your "wife"
Is that why you can't stop touching your new nighties and panties so the sales lady can bag it up for you. I know that every second since you bought your new sissy panties and lingerie you are just waiting for a moment to yourself to try it on and take pictures for me. My email lights up.
"I bought something …pretty". I see the sales receipt and giggle, you already have expensive tastes. I hope you bought a new butt plug to match. I can't wait to watch you fuck your ass for me as I tell you what a fucking cock sucking cum eater you really are. Soon, my sissy lover, you will be getting a taste of real cock the way you should have been all along. But as your sissy training goes on you will definitely be the sexy and slutty sissy you wish you could be right now. It's not just a dream, it's who you were meant to be. Now it's time to settle your tribute and get what you came to me for.