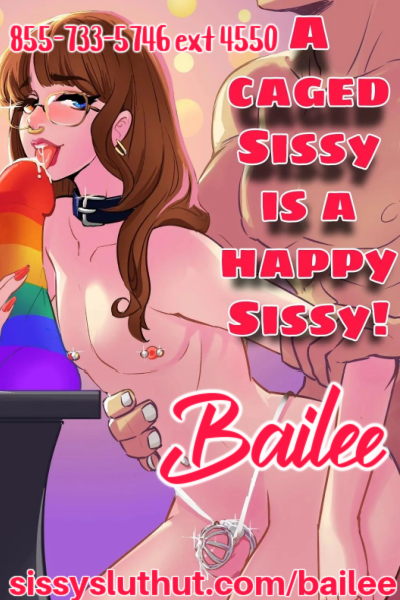 Sissy girl training has always been something near and dear to my heart. My favorite little sissy just brought me a fun new toy to play with the other day! I was so freaking excited, it was even the prettiest pink color to match all the pretty little outfits I make her wear. Standing in front of me she presented me with a hot pink sparkly bag which contained the prettiest little cock cage I've ever seen. It even had little flowers and gems glued on as embellishments. It was truly amazing.
Seeing that pink sparkly gem wrapped tightly around her little clitty made my  pussy throb, I just love the idea of a little slut whimpering being caged up and unable to do anything about it.
Do you own a cage? Come paly with me! Maybe even show me!