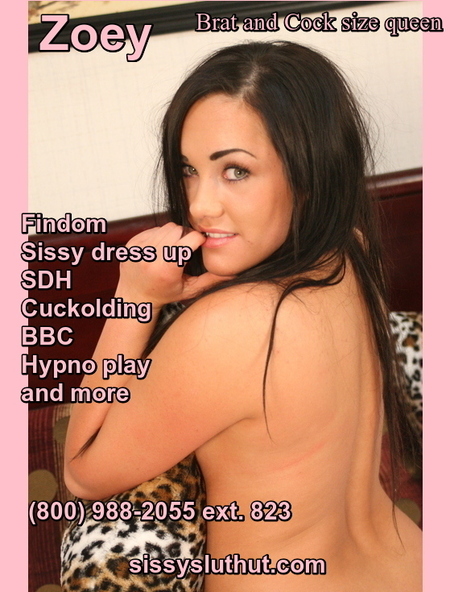 Femboy training because bitch boys like you need it daily. A daily dose of a bratty woman who is in charge and in control of every aspect of your life. I own your finances, your clothing choices, your sexuality and your body! Sashay that walks and talks all high pitched like a female. Panty wearing at home and under business suits too! I'll take your credit card and buy all new slutty clothes for you and me!
I teach you what it's like to be a male born with a micro penis. How you can serve me and the bull cocks that this whore loves to be fucked by! My own daddy is a pathetic sissy whore and my momma taught me how to milk a sissies balls and wallet. You know you deserve it.
"It's not fair just because you were born with a little dick!" you beg and plead, You're destined for sissy girl training for the rest of your life all because GOD didn't give you a dick. Well you need to make lemons out of lemonade and I make a sissy out of a small dicked whore like you. Chin up baby, mouths, ass pussies and wallets open for Miss Zoey!