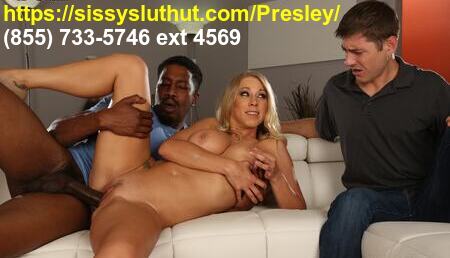 My bitch ass boyfriend has no idea what he has gotten himself into with me yet. Well, he does now though that's for sure. He is such a great guy; he cooks, cleans and even works super hard. He makes the money in the house and I get whatever I want without any question. The issue is his cock is totally inadequate to my needs and he knows that..
When we first started dating I specifically told him the kind of woman I am and the sex drive I have. He was totally aware that I need to be fucked by BBC and that I need a man who is willing to accept that I will fuck whoever I want. Not only that, I told him I would really enjoy him partaking in situations and also submitting to cock for me. He was totally against taking cock for me but told me he would shut the fuck up about me taking other cock. So for a bit that worked out and I was getting what I wanted. It was boring though because I wanted to see his face when a big cock stretched open h]is perfect girlfriend.
I told him I can't help myself from being so turned on from the idea of him being so jealous and disturbed while I got fucked. He was such a pussy ass bitch and did not even speak up for himself after I basically humiliated him. So I set up a plan that would allow him to sort of walk in on me getting cock and me forcing him to stay. I was on my couch and Damian came over and started to fuck me like usual. I knew my BF Tom was coming home at 4pm so I made sure Damian would be balls deep in my cunt when my man walked in. That is exactly what happened; Tom was freaking out but I told him to sit his bitch ass down on the couch and watch a real man please his woman the way he can't. He tried to interject and I told him to shut the fuck up or I would leave him. 
He watched Damian's hot rod plow me out for about 20 minutes until he filled me with cum as my boyfriend was forced to watch. He pulled his cock out and I said "Now suck his fucking dick clean you fucking cucky bitch"…