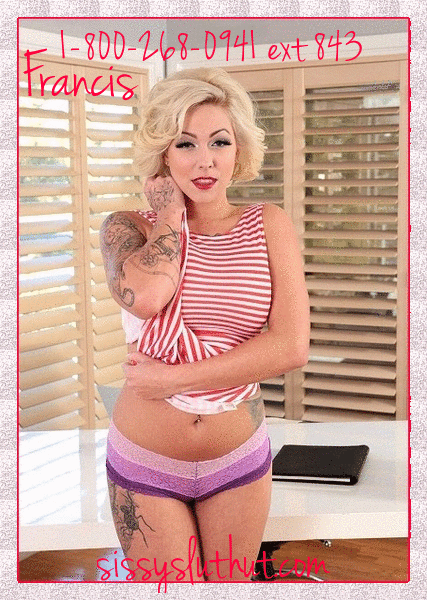 You called to set up an appointment, your first you said. Interested in a Mistress to train you. I like my newbie's; they are fun and come to me not knowing what will happen to them. You walked in wearing a pair of khakis and a button down and loafers. A businessman I could already tell. Sometimes having all that power makes you yearn for complete domination in your deep dark private life. I knew this was going to be fun.
You still had a little authoritative attitude, and I was going to quickly squash that. You sat down and I told you to stand. Now that you are in my training you will not do anything without my permission first. Puzzled you were but you complied and asked. I told you no. I told you to follow me. For your first training we will be fitting you with a pair of panties and a small but mighty butt plug.
You quickly said no. I told you never to tell me know. As you stood, I unbuckled your pants and removed them. Took off your boxers and pulled out a pretty pink pair of panties. Your cock started flinching as I pulled them up. Now baby, bend over. You bent over the couch as I grabbed the lube. I pulled your panties down and pushed the tube up your tight little asshole. You shook, but not in terror, your little cock was overly excited. I took the butt plug and as I started pushing it in your asshole you clinched and let out a moan and exploded. What do you think I should make him do with his mess?