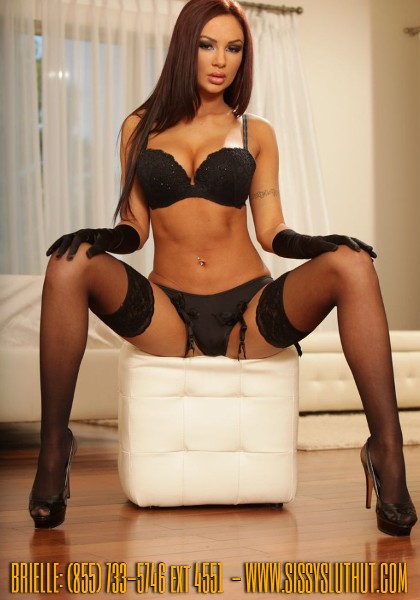 It's time to figure out a girly name that best suits you… Yes, That's right I said girly.. Names like Tom, Andrew and Frank aren't very sexually appealing.. We need to find something that sets aside those boring, oh so masculine and dull male tendencies of yours! Sissy names are chosen by your Mistress, Goddess or Master whatever it is your sexy sissy trainer prefers. Being a good cocksucker is something that'll follow up naturally but first we must work on your alter image.. You need a sexy, appealing show girl name.. Something that emasculates you!
LOL There is nothing better than addressing a man in a dress, Sissy panties and lipstick than by a feminized name.. Hearing you squeal while calling you names like Chloe, Ashley or even bitch or slut sounds so much better than Maximillian.. Once we get through branding you; we will then start working on your tone of voice.. Don't worry! You already have the tool needed to start stretching that voice box of yours.. Be sure to have your biggest dildo ready! We will start off by practicing your squealing moans while you suck a big fat cock.. In no time you will be that ice princess you desire to be.. We can hide all your girly clothing under your spare tire LOL I am sure we don't want your wife to find out her husband is a cock sucking BBC slave.
The Best sissy trainer is waiting to offer you, personalized Femboy training.