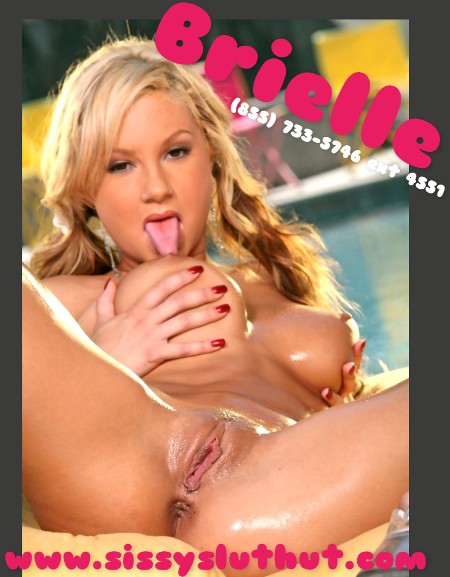 My naughty sissy slut got a call from his wife after getting his back blown out.. He was way too high off BBC to even properly function!! I could tell by the crackling in her voice she knew something was up.. While she was trying to figure what he wanted for dinner; I was spinning my 13 inch vibrator in his gaping cum filled asshole.. Whispering, naughty things into his ear!
I've always wondered how he managed to have a collection of sissy panties yet, she's never caught on to his faggot ways.. He told me he doesn't want her to know he's a cock craving faggot because he's afraid that would diminish his manhood in her eyes.. So, he sneaks around with his favorite BBC sissy trainer to get his rocks off..
Personally, I am sure she'd have a field day drilling his asshole if she is anything like me! I love watching his eyes roll to the back of his head as he submits, whining and pleading about how much he enjoys the real thing! He loves having a hottie like me involved. It makes him feel like less of a sissy.
Truth be told whether I am in or out, once that big black veiny cock slides into his asshole he forgets I am even there.. He falls into a trance and completely becomes a anal whore for, BBC. I am certain he loves her but he just can't kick that faggot in his head, that craves the feeling of his ass pulsing and his teeny clit squirting! Watching the way his body tenses up when he's getting close to his climax makes me totally understand why..
The only thing is he tends to feel guilty when he is through but no matter the guilt he comes back craving another round of ass stretching and a thick cream filling! Sounds yummy, don't you just love the taste?