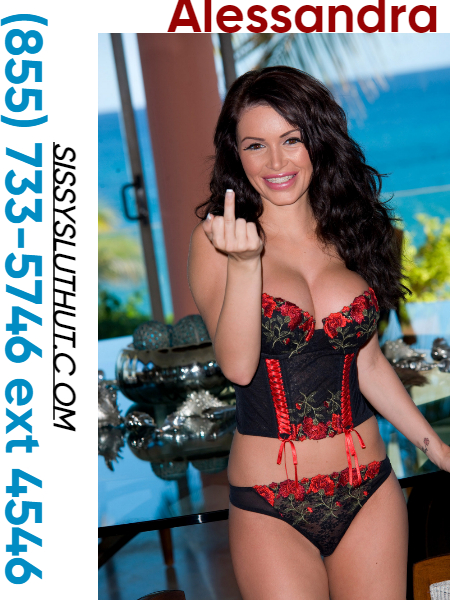 Some mean domination phone sex after a long day. It would be best if you told me what to do. It's time you learn from a bossy babe how to be the best sissy. A little rough attitude and strict rules will keep you in line.
Yes, you know you'll enjoy my big dildo because seeing you deepthroat on such a massive plastic cock gets my wet cunt going and getting it off.
There's a reason why I like to make men sissies. Emasculating a man is one of the most powerful things a woman can do. Making you choose between your manhood and a world of submission is easy. Yes, you may have reservations, but you will never be a man again after signing up for my sissy lessons.