What a filthy undercover whore you are!" I said as I forced this sissy to do what Sissy slave training demands of her. You must wear your sissy outfit I picked for you if you want me to use you. First you have to know you are worthless and that your sissy hole was made to be filled up with thick cummy loads. Secondly you have to follow every direction I give you, like "suck the left-over nut out my cunt".
Your tongue needs to scoop every drop of semen in my cunt hole if you are a good whore maid. The point of you being a whore is to do what I say. Tonight, you will be broken in by a big cock. A sissy whore gets nothing, but a big cock. Even if it is a toy dick lick mistress has, you must take all of it.  First, I brought my favorite "Suck black daddy's cock while I spank that ass and clitty in those Sissy panties I picked for you".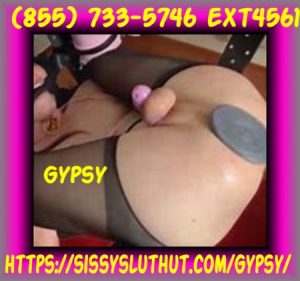 I moaned out. It sent you in overdrive and you tried to suck the cum out of his big black dick. "Don't you dare, you filthy slut". "We know you are hungry for that semen, but you won't get that tummy full". Then I spanked your ass with my paddle, shoving your mouth on the cock harder. After your ass was red, I ripped those lace panties off. "You will fuck this cock like I know you want".
"Can't hide who you are any more", is all you hear as i stuff you with my friend's bbc. "Oooh" you moan out loud. That was my reasons for training you so you can be who you are meant to be a sissy bitch who gets fucked. Finally, I see his big balls tighten up "you are about to get filled up". "Don't stop until you get every drop of nut out". Then I see you getting filled and your clitty sprays all over. "Good job whore".