You are now my pathetic piss boy little bitch. And you better get ready for your sissy slave training, you faggot. On your knees. Now! You pathetic waste of space. Look at your tiny prick. It's laughably tiny. Tuck that pricklet back into your panties. You're going to have to make it up to me for reminding me that a cock that tiny exists. It's depressing. The only hope is turning you into the sissy fag you were meant to be.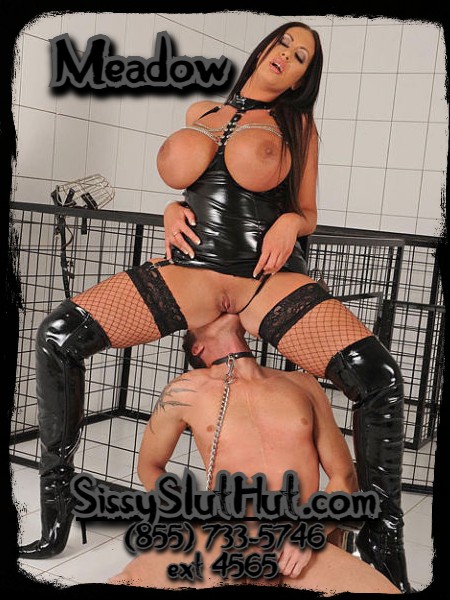 Get on your knees gooner. I want you on all fours barking like the little bitch you are. Bark for your mistress mutt. I want to be entertained and you are going to beg for humiliation phone sex. That's all you deserve. that and my piss soaking into your face. I'm going to mark you as my property and give you a whore's shower. Open your mouth wide, pet. I want you to catch my piss in your mouth and swallow it up.
Look at you drenched in piss and shame. You're disgusting. I can see the tic tac in your panties getting hard. You're having too much fun faggot. I wonder if you will be just as horny when I slide my 12 inch stiletto up your ass and fuck you with it. That ass is begging for a brutal fucking.