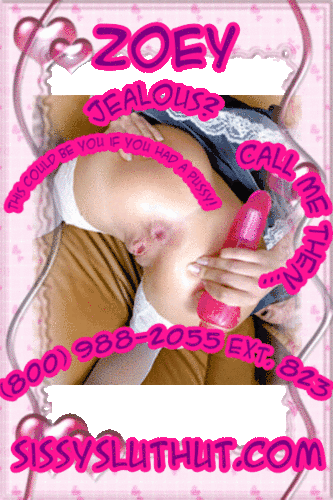 I smiled over the crowd, taking note of all the well-known sissy trainers present all looking for that perfect one for sissy maid training! "Welcome to Princess Z's Sissy Slut Auction!"
I myself was looking for new sissy sluts to train as housemaids. This is where I would get to find real prized slaves trained by other mistresses and Madams of the craft! Mistresses to those femboy little queers who had been training well. Money talked here, and I would have my prized possession.

You see, My last purchase said s/he was already trained. I realized she was a stupid whore liar after she was permitted the honor of cleaning my office. First and foremost, her clothing was too modest. While dusting, the bitch had no form, and seemed terrified of the vacuum. This would not do! I needed the full experience and would not have my guest looking at this trashy whore! No breeding, no background. Just a pathetic fag in a costume! I grabbed her by the hair, threw her over my desk, and beat her black and blue for lying about her training. A few days later, I had the bitch in a proper uniform; pretty little trousers, a garter and stockings, and 7-inch stiletto heels. Yes, & inches, you wish your cock was as large as the heels you stand in! Titter, Totter Little faggot girl! She then put on a cute little maid dress. Her feather duster handle was a dildo, the vacuum had all sorts of special attachments for her pathetic clit. She was in for a world of Hell; a world of Sissy training.

On second thought, breaking a sissy is always good for a Sweet little Mistresses confidence!