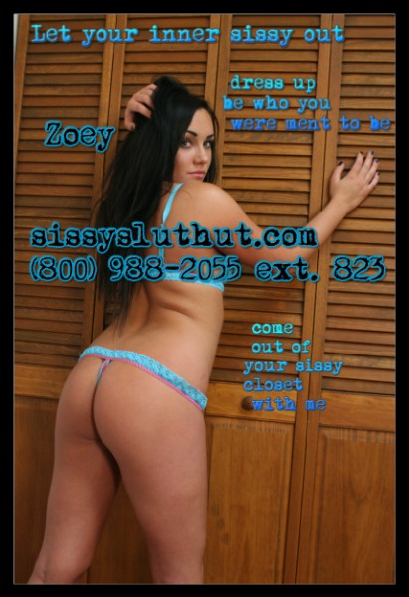 Sissy girl training makes me so hot! Like my sweet little pussy throbs so much! The act of you letting that sissy boi out of that closet. I know you hide your pretty dresses in the back in a garment bag. What are you going to do if your wife or daughter catches you? Come on now is the time to let her out and wear cute bras and panties. Embrace that beautiful sissy creature you want to be!
I desire a cute flirty sissy who can be sweet and play with me and my lovers. There is nothing wrong with male to female cross dressing and wondering what a dick might feel like to a girl like you.
I honestly think you will have greater pleasure than you ever have before. It's only natural to learn about being a sissy and start to crave a man after you have played in feminine clothing. You see that attractive girl in the mirror? Men want her. I want you too! You need to love yourself enough to be able to play with a mistress and explore all the cock sucking and one day back door fucking you could ever desire. I am a sassy bitch, but if you come to me brand new we will walk through the mystery of becoming who you are. You just need a little young hottie who loves cum to be your Princess and make you wear those sissy panties and so much more. One sissy step at a time!
I will start gentle, but the more time you spend the more you will have to do, are you ready to really be a sissy slut?