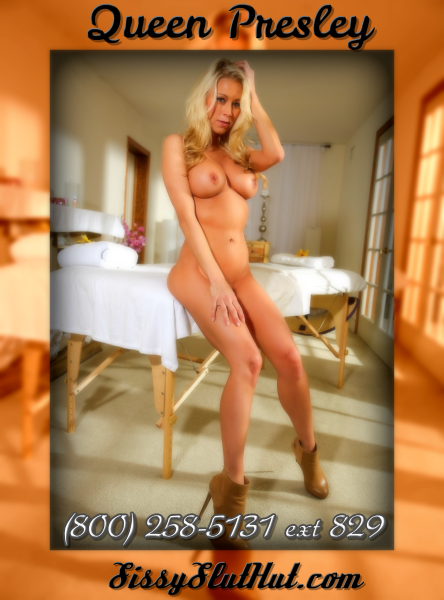 I only live to rule this Kingdom, and give you the best sissy phone sex you've ever had. You need to be trained properly. You walk around during the day, a man. Everyone knows your name. But, when you come to me, I strip all that away. I force you into the femboy I need you to be. I will take away your suit, your tie, your boxers. Your "manhood" will be mine.
You'll become addicted to the sway of my hips, the lure of my lips, and the intoxicating scent of my royal cunt. When you prove yourself to be truly devoted to me and your training, I'll gift you a new name. Some beautiful name that is truly all femme with no trace of man left in you all in honor of your tru beginning to online sissy training; you will be my beautiful little princess with her clit in a cage, taking her hormones to be my perfect little slutty princess.
Stockings, and garters, and heels for my bitch. Dresses, and bralettes., and lacy little panties to cover your clitty cage. When you come into my castle, everything you are belongs to me. Every ounce of sleep, every time you cum (which you won't until I say), every breath is for the Queen. Are you ready for submission to the ultimate servitude? Really darling, how many can say they served a true English Queen?