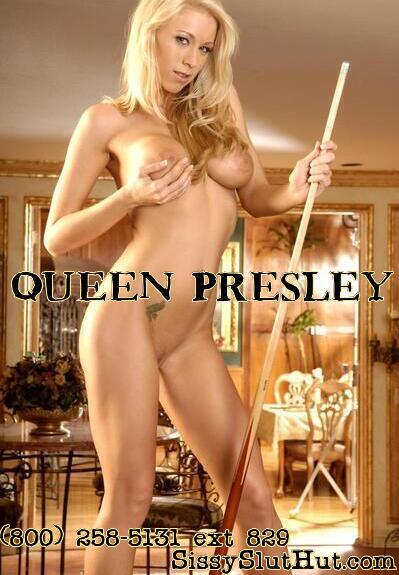 It shouldn't be rocket science, even for a little sissy fuck cuck like you darling. What I want is your complete and total submission. I am the Queen of the sissy trainers, because a little fucking roleplay is erotic and hot. You know I'm right, so submit to me and join my faggot boys in their complete and total worship of me.
I need you to dress the part. You're a Duchess now, so don't be dumb. No, you can't play with your clitty right now little girl. Leave it in it's cage. Come put on your panties, and stockings, and heels. Get into a lovely gown. It's time to entertain the entire court. You know I love it when you and your sissy slave sisters suck off my guests for everyone to see. How humiliating, isn't it darling? And yet you love every second of it.
I want to see you beg these esteemed gentlemen to strip them of their trousers, and their undergarments. We all want to see you sweet sissy princess pets slobber on their man meat. Give us a real show, and choke those Royal Cocks down your duchess throats. I want those oral fuckholes of yours getting pounded and filled up by hot cum. What are you waiting for? Everyone loves a little historical fucking fiction.