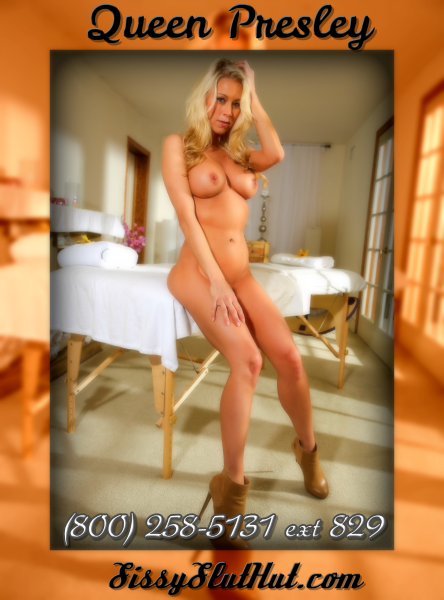 There's a reason I'm the Queen of the Sissy Training. I know how to take any filthy man and turn him into the prettiest princess there's even been. When I accept a new little beta bitch boi into my services, I shave that little fagbaby down to baby soft skin and lock them into a tight golden chastity cage. My bitch needs a rebirth as her own perfect sissy slut self. If her hair is pretty, she'll be allowed to grow it out. If it isn't or my bitchslave is balding, she'll be forced to wear wigs for the rest of her enslavement. Enslavement ends when they stop making my cunt wet, by the way.
Once shaved, they get assigned a girly little color scheme; their panties, stockings, garters, bralettes, and corsets all will match some pretty princess theme. They'll be forced onto hormones so they grow tits and curves, and their faces soften out, and their pathetic cocks will shrink to clits. Every day, they'll need gowns and petticoats to be their true fembitch slut selves. Once their dressed like royal whores, I can teach the the part.
They have to learn how to be the perfect cock fluffers. My sissy sluts need to be able to use their hands to jack off the hottest royal cock, their hot wet little mouths to deep throat those massive dicks, and their perfect ass pussies to make those fucking pricks cum. I love to cuck these fucking little whore girls. I make them get those massive cocks nice and hard for me, suck those balls , and then clean up all that cum or ass juice if I let a BBC ram me in my little anal fuck hole. That's what makes me the Queen. I keep my bitches in line. I have no time for the bullshit of pathetic sissy, cock loving fagbitch slave boys. I know you need it too. Come, submit to the Queen.