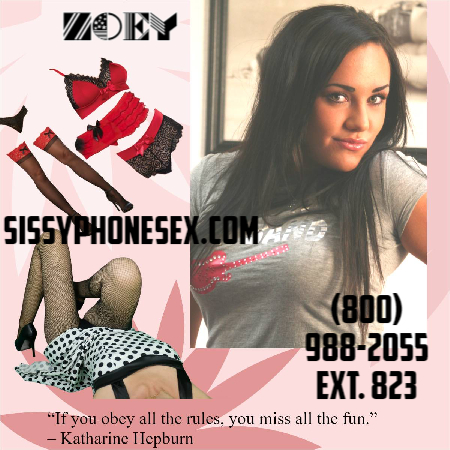 There are a few things that all sissies should be, and over time you will live by these rules! They are not my rules but sissy training rules followed by sissies men for many years!
I turned you into what you are now.
You as a sissy should have no hair besides the top of your head and maybe your eyebrows and eyelashes. Though most sissy women use big baby fine eyelash sets to make them look like cute little baby girls when they want something..
That reminds me, Your eyes and sweet smile are your biggest assets!

Dressing the part….

You should always and I do mean always wear panties…even if all of your exterior clothes are male… BOO! But Mistresses are lenient when it comes to the outside world. But yes you need to wear sissy panties everyday! You have a clit, not a dick
Nylons and hosiery is a great addition and can be hidden on most occasions under jeans, slacks and joggers.. I do not recommend jogging in pantyhosery or tights! You will set that clitty on fire from thigh friction! Unless you like that kind of thing!
Makeup and nail polish… Research, look at reviews and who promotes it! We are not supporting anti trans or racist make up Gurus here! You are owned by me.
Just a couple things to add 4 Inch heels in very color and material, trust me!
I am hoping you already have an butt load.🤣…Of anal toys.
You will become the sissy fag you were always meant to be! Soft silicone, and vibes are recommended as a water based lube and slow practice! The golden rule is to worship the female form in all aspects, striving for feminine perfection! You love dick! And last but not least you should participate in online sissy training with a good handed mistress who knows you better than yourself!
Be who you are fuck the world! You are wonderful sissy keep your head up! 
Zoey😘