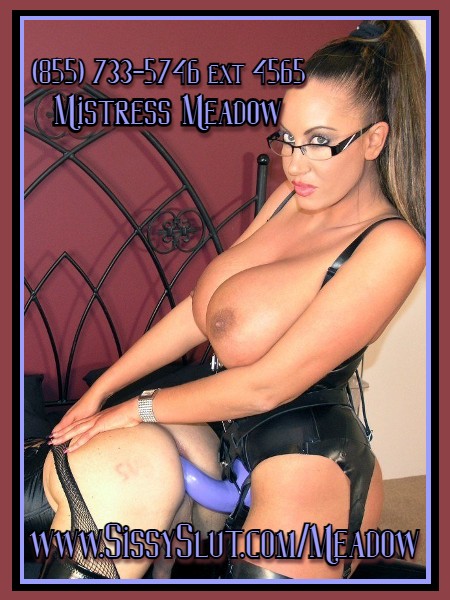 Every sissy hole deserves to be pumped full of cum. That includes yours, pet. It's time to show how filthy you are for your favorite phone dominatrix. I want you dressed up in your sluttiest bimbo outfit. Pink and frilly and slutty. Something that shows off that cute little dicklet in a cute pink chastity cage. That tiny clit between your thighs is the reason you're all dressed up for me. That tiny clitty is too cute. It has to be dressed up with pretty pink colors and sexy lace. Seeing a girly sissy like you just makes me want to bend you over. 
Get Bent Over for Your Phone Dominatrix! It's Time for Sissy Girl Training!
That's exactly what I'm going to do. Bend your slutty ass over and see exactly what I'm working with. I'll have a seat right on that back of yours. Push those pretty sissy panties to the side and get a nice good look at that sissy slut hole. You could use a good load of spit and slide my fingers into the tight girly hole. Push them in deep and watching that sissy pussy suck my fingers in. You need something a lot bigger than just my fingers. I'll grab one of my thick toys and press it against that nasty little shit hole. 
You want me to fill you don't you. I love watching the way your ass gape open for me. When I pull that cock out, I can see how your ass begs to be filled again. You need a harder pounding. I'll strap that cock on and push it in as deep as I can. Grabbing you buy your hips and pumping my cock in and out of you. Reaching around and teasing that caged up clitty. I'm going to make you shoot your cum all over your cage and those pretty panties.