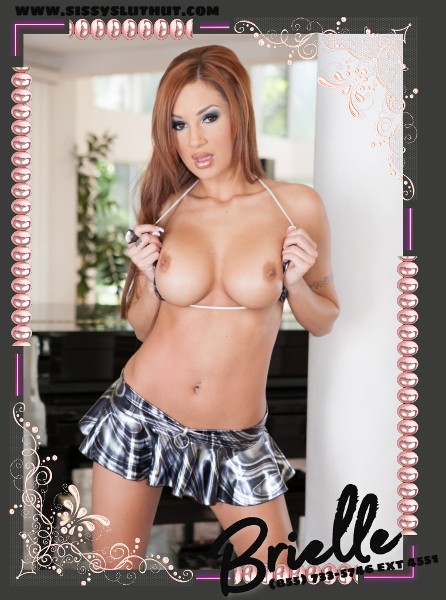 Her first week crossdressing was a success! We've already found her a BBC Master to keep her tamed.. She is a slave to his Big black cock, left with no choice but to surrender when he destroys her bussy and leaves her with a creampie!
She has adjusted quite well to her new duty as a Sissy slut being dominated by an alpha male.. She called me up for intense Online sissy training and sent me some personalized photos so we could work on getting her up on as many sites as possible. This made our hunt for the biggest cock we could come across, easier…
She's already been anal stretching for a while so she is no newbie to ass play. She has just finally accepted her fate, being better at servicing a man than a woman.. Plus, she's already done so much damage that she has managed to destroy her nervous system.. her dick has shriveled up and shrunk about 3 inches.
These are the consequences sissies accept when they find out how good an anal orgasm feels. To her I am already the Best sissy trainer in existence.. Yet, training has only just begun! She seems to take orders quite well and isn't a mouthy little bitch. Sometimes sissies forget their purpose is to serve and tend to be far too needy. She's quite different. She knows I am who she idolizes and in order to be the best she can be she is going to have to follow my lead. In due time she will have what it takes!
Bareback breeding is my gift to her whenever I see overall improvement. An entirely new wardrobe is what we are currently working on, all she needs is guidance. Forced feminization isn't necessary!