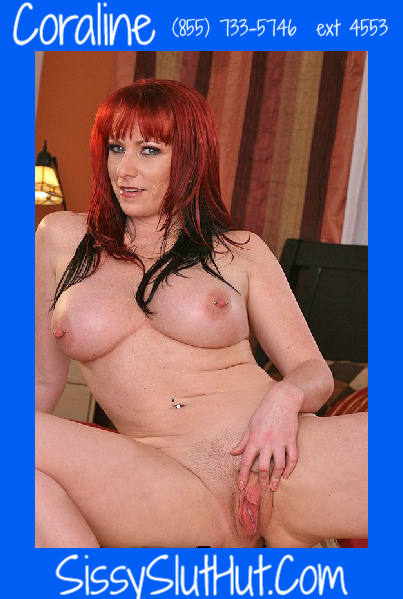 This is national fruitcake month and since I work with fruitcakes daily, I think online sissy training is called for during national fruitcake month. I hate fruitcake, but I love my sissy fruitcakes. The way I found out there was a fruitcake month was through one of my sissies. He brought me a fruitcake when he showed up for training this weekend. He told me he had a fruitcake for me, and it was from my favorite fruit. He has been with me for almost 20 years. He started out seeing me during my dominatrix days. Initially that was what I did. While my fellow coeds slaved away in fast food jobs or retail, I was whipping male asses into submission. Oscar was one of my first clients. This is back in the day when a mistress could advertise on The Back Pages and Craig's List. This is also before cbt fun and pegging with a dominatrix became prostitution.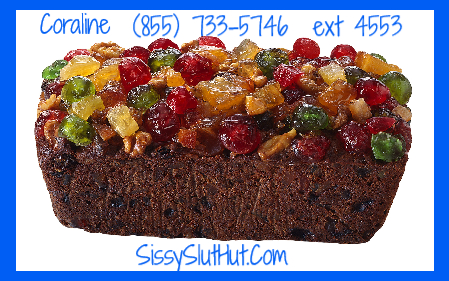 Oscar was a fruitcake even back in those days and I recognized him as a sissy early on. He liked to dress in my lingerie as I pegged his ass. He would fantasize about cock. He was submissive, but he was more like my online sissy training clients than a pain slut. So, we changed our sessions up. I still pegged his ass, but there was no more cock and ball torture. Instead, I caged his little clitty up and gave him the nickname, "Fruitcake." That moniker stuck and he has been my fruitcake ever since. When he arrived this weekend with the fruitcake it was a celebration of our 20-year anniversary. I hate fruitcake, but I appreciated the sentiment. I treat him just like the little fruit he is. I dressed him up in some of my blue lingerie. It was the same garter belt he wore so many years ago. I have a bunch of old school lingerie like Maidenform and Bali lingerie. He is a vintage sissy. He has always appreciated the bright and bold colors of the 80s and 90s. He has a very slim body, with a tiny clitty. He looks better in lingerie than he does in manly clothes.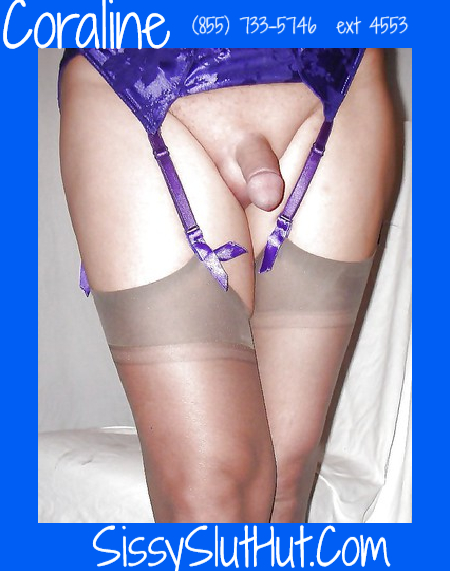 Oscar is a very loyal and obedient client. He may be my most perfect sissy. I pegged his ass and to celebrate 20 years together. I broke out some champagne and ate some fruitcake with my favorite fruit. Now, I do mostly online sissy training with other fruits like Oscar, but he will forever me my first and favorite fruitcake. That is unless you think you can be a better fruit?