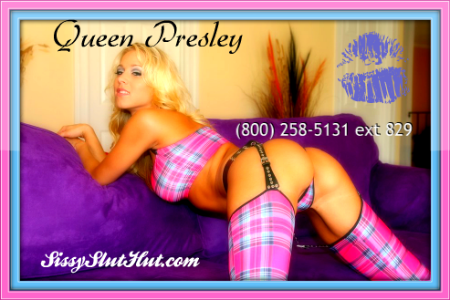 I hosted a special online sissy training session to celebrate National Wildlife Day, but it was such a success I decided to do this year's session in person. With the help of my many sissy sluts, I changed my backyard garden into a little sissy safari. We were going to play predator and prey. Of course all of my fag bois were dressed up like some cute little wildlife; bunnies, kittens, ponies, and of course deer. I called up some of the biggest cocks I know, and had them come on over to celebrate with a bottle of champagne. I went and hid in the center of the maze, knowing my little sissies were roaming around between me and the big bad wolves who wanted to devour my cunt. I also knew that if the sissies got found, they were going to get the cock training of their lives – something online sissy training could never compare to.
It wasn't long before I heard them, screaming and begging to be let go. It only fueled my desire deeper as I lay back and rubbed my precious pussy. I knew that those massive men were horny, and that their naked balls swung heavy with fresh cum loads for my sissy faggots to consume. They need to learn to eat cum, and take cock. There was one nearby, so close I could hear him gagging as that giant dick slammed into the back of his throat again and again. He was meowing in between breaths; so the canary had caught the cat it seemed.
Before long the men started marching the sissy wildlife into the center of the maze. Each and every one of my online sissy training femme bois were bent over, their hair being used as their reigns. They also each had a big fat cock buried deep inside those little ass pussies. What a sight it was to see. The makeup that made them out to look like little wildlife fairies was smeared all over their bodies, their slutty little costumes torn to shreds by bigger, wilder beasts. Those cocks throbbed inside tiny little fuck holes, and I laid back to masturbate as I watched my little sissy safari cum to a grand finale.