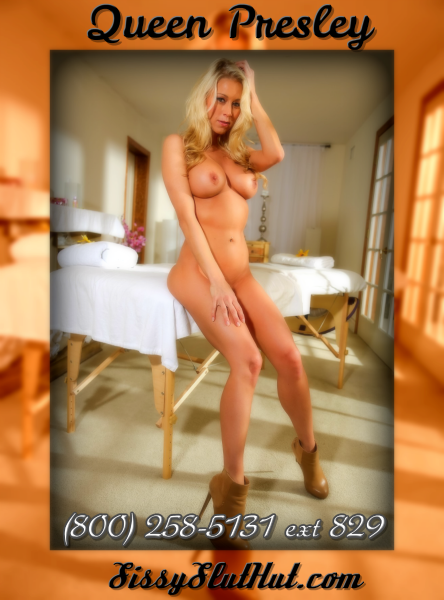 I think consumer holidays are delicious when it gets me something my cunt really craves. I've been needing a new Alpha cock to fuck; the one I've been using is just getting so boring! Well, Mother's Day just flew by and my sweet sissy sluts went out and bought me a new Bull to ride! What sexy little fucks those wanna be girls are. I was delighted when they led me into the antechamber and there he was, sprawled out on a chaise lounge with his massive black cock in his hand.
That swollen chocolate cock head was drooling at the sight of me, and my pussy wasn't far behind. My sissies were giggling as he motioned for me to come sit by him. I know damn well he intended for me to sit on him; he didn't care if it was my cunt or my tight ass hole that stretched around his huge BBC treat. I knew what I wanted, the plug in my ass turning me on more and more as it wiggled with each step. I was a gooey honey mess between my tender, soft thighs by the time his eyes met mine again.
I climbed up, and sat my delicious maple pussy right on his fucking face. His tongue rolled out, and my eyes rolled right back in my head. Fuck it's good to be Queen.