The Mistress Phone Sex we have is full of exciting things. My training of sissy sluts and mommy girls is varied as snowflakes are. No session is ever going to be the same. My sissy girls are extremely unique. My special snowflakes and butterflies.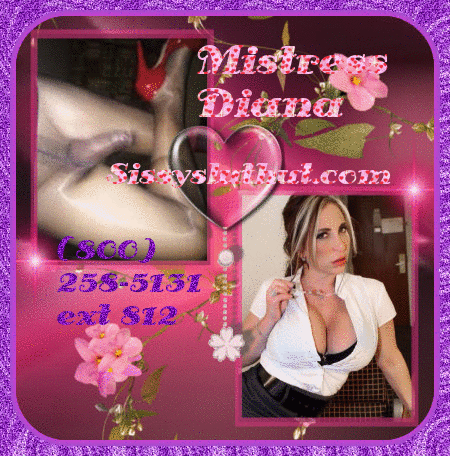 The very thought of sharing our personal training time with another sissy wannabe just isn't right. I am a personal trainer for cock. My girls may not all be ready for the dick but it's what they want. It's what you want, Princess. I adore my sissy sluts and I love to play with all kinds.
Sometimes it requires my extreme Dominating side and I have to put a sissy in her place. Sissy humiliation training is what I offer for some cases. I am not afraid to take a man with a small penis and make him into a sissy slut. Cuckolding a little dick with a nice big cock is fun.
A size queen always knows. It's true, as a size queen, and dominant sissy training expert, I know. What do I know? Well honey, *as I approach you and smile sweetly* I know, *grabbing at your tiny package*, that you are not a man!