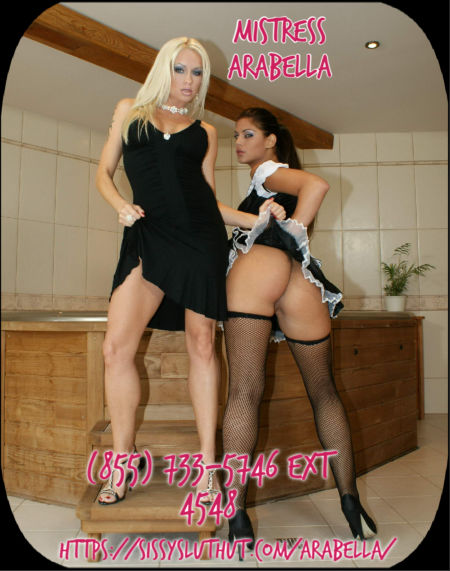 Arabella Gives You Directions
You pathetic punk. You need to be told exactly what to do. That is why you need me your Phone dominatrix that will make you the best fucking sissy bitch you can be. 
To start you are going to feminize yourself. Do not fucking talk back I promise I will make this so much worse for you. You heard me BITCH I am going to make you turn yourself into a fucking girl. Before you got mouthy I would have had you shave your legs. However, now you are going to wax them. Not just your legs either. 
No you are going to wax your fucking balls and cock also. Yes, bitch I need it to fucking hurt. This is just the start. Afterall, being a hairless little prick does not make you a girl. No! You need so much more work. . By the time I am done with you, You are going to be the best sissy whore you can be,