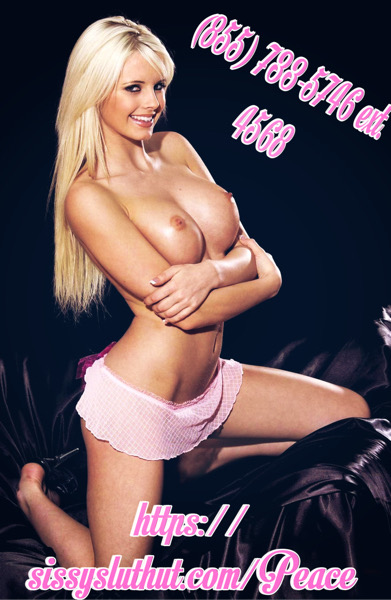 Sissy panties usually start with your mama's panty drawer. How many of you sissy's remember going to your mama's panty drawer, taking out her silky panties, feeling the softness against your skin. You realize you get a tickling feeling in your pants when you feel your mamas panties and more so when you put them up to your nose and smell  Then it progresses, you all remember when you decide to slip those panties on your balls and cock.  The way it tightly feels around your cock and balls, so tight, soft and silky.  It also makes you feel closer to the first woman you truly loved, your mommy.
So we build o that in your femboy training. It moves onto you wanting to feel closer to your lover, your woman maybe.  Mistress Peace is here to help you transition to the perfect little sissy.  Those panties, they are our key into the sissy world. My world is filled with lots of lingerie, lots of silky panties, lots of big dildos to train your little pussies, butt plugs to do the same.  I have vibrators for your little pussies to make you forget about the big dildos I will be strapping on eventually to give you the full sissy experience. Meaning I strap on those big dildo cocks, make you shove my cock down your little sissy throat, dressed in your corset, knee highs, and panties.
Your slobber soaks the dildo right before I shove that in your little pussy.  The lube makes it slide right ito your little pussy.  You start shaking as your prostate orgasms and your little clit gets hard at the same time. You are such a good little sissy and we all know, it all started with those panties.