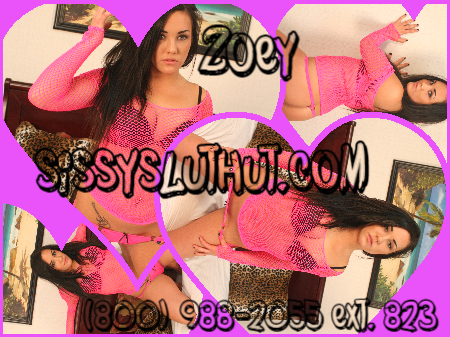 He's not  even worthy of my attention. Do you know why I enjoy humiliation phone sex so much. Becasue men think they can try to fuck me woth a tiny dick. My last date was paying for dinner and a magnum condom fell out of his back pocket. I began laughing so hard right in the restaurant. He said to hush what was wrong with such a cherry red face. I know men with big dicks and this aint one!  When we got to the car I told him! "Your going to be a  little sissy slut in lipstick and high heels and suntan sheer to the waist pantyhose with no panties- in order for Everyone to clearly see how hard and wet she gets wearing pantyhose that constrain her dripping cock while continually teasing her sensitive member for viewing and denying her total release!
I know men who think they can fool a bitch like me, 
You are just submissive sissy and crave to be verbally degraded by a woman who is drawn to crossdressing sissy males and simultaneously turned on sexually by the way faggot cocksucker curious girls like you obey and beg for opportunities to please others while being teased and denied by Femdom Superiors who truly enjoy edging and edging slutty crossdressing bitches like you!
You need forced feminization in the worst way!