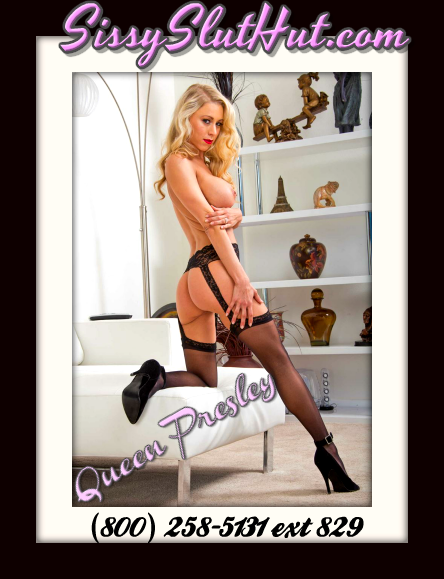 Any of my filthy fag fucks know that they're going to experience some fun forced feminization. it's fun for me, anyway! I love tormenting my little cock slaves into submission.
I have to make sure every one of their nails is manicured perfectly, every eyelash is coated in the correct amount of mascara layers. Each slut I own must be inspected by me, and always pushed further. If he chooses a hot pink thong, he gets the soft frilly lavender panties instead. Thongs are only for hot girls, aren't they sweetie? That's right now. If you choose thigh high Egyptian cotton nylons, I'll put you in sunset orange fish nets. You never pick the girliest option, so I have to force you into being my little cock whore.
Three inches on your sparkly silver pumps aren't enough babe. You need at least five, seven if you really want to impress me. You belong to me now, so there's no reason to still try and fight it. Get down, and put on these Hello Kitty panties made for little whores just like you. Now tell me, how well can you choke on a cock? Well of course sweetie. Once I perfect your appearance, you're ready for cock training after all.