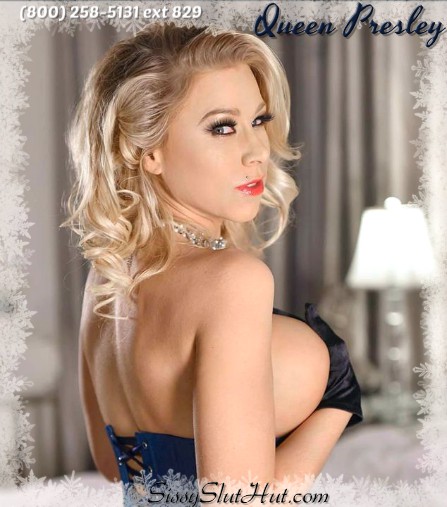 It looks like you need some training my little sissy slut. Go get dressed pet, in your finest hosiery. Put on your lacy slut garter, and your high whore heels. Pull those panties up over your little clitty cage, and wear some short slutty dress for me.
Make sure your makeup is delicate, and delicious. Perfect brows, plump lips, lovely eyelashes. Today you're going to meet a true Alpha, with a bull cock thicker than any you've ever seen. You're going to get that cock nice and fucking hard for me, with your hands cuffed behind your back.
He's going to face fuck your throat, the whole time he's thinking of my tight little pussy. Then you're going to eat my perfectly delicious cunt, and get me nice and dripping wet for this big fucking bull dick. Every time he cums in my tight velvet pussy, you're going to clean him off, and suck him back hard. You're going to clean out my slit with delicate fingers, and not spill a drop of that cum. Do you understand me you fucking fem bitch? Remember that I don't like repeating myself. So get ready to serve Royalty.