I had just come back from shopping with my bestie when I caught him!
My latest sissy trainee was sneaking through my panty drawer and trying on all my silky sissy panties!
He was standing there in my best pair of lacy pink thongs, sticking his tits and ass out like a prissy little fag!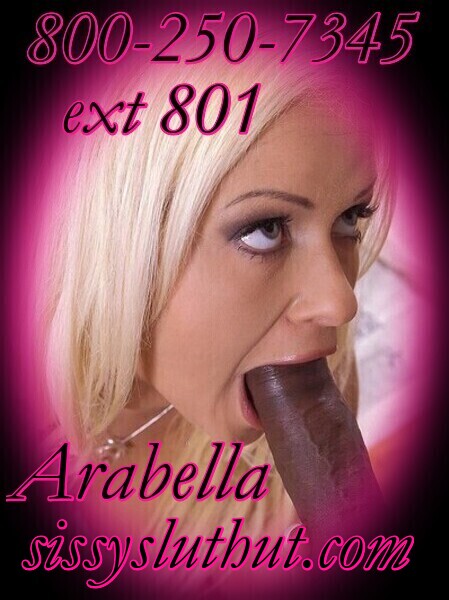 I tried not to laugh as I burst in, catching him grabbing for my matching bra!
I told him that those are my best sissy panties and they have to be earned!
I called in my friend and asked him to pull down his jeans, exposing his massive big black cock!
I told the little bitch that he could have any pair he wanted if he could suck this giant dark meat!
So he got down on his knees and held the hard cock with his thumb and index fingers as he barely licked the tip!
Clearly he had never sucked a cock before!
So I decided to give him a quick lesson, showing him how you hold the giant thick cock, wrapping your hands firmly around it, stroking it slowly and gently as you lick every yummy inch!
Then I showed him how to open real wide and push it really far down his throat as you swirl your tongue all around and suck that thick hard cock with every muscle you have!
The best part was seeing the look on the little panty thief's face when that giant meat exploded in my mouth!
There was more than enough yummy cum to share so I swapped some with the sissy bitch as I kissed his pretty fag lips!
Now that he has tasted the cum from a big black cock, he can't get enough!