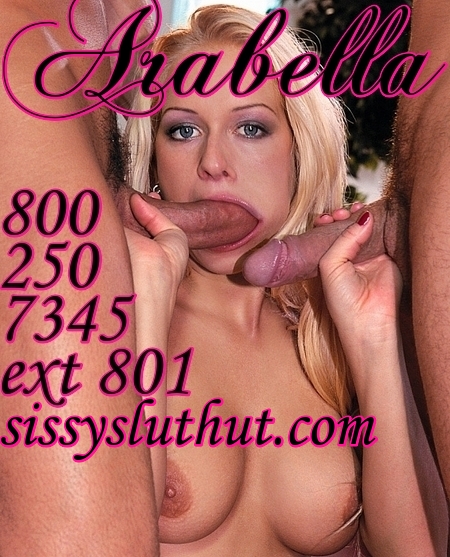 I know what you're thinking!
You are watching me slurp on both of those thick juicy cocks and wishing it was your mouth wrapped around them, right?
Well, wipe the drool off your chin!
That is now way to attract a man!
If you want a cock, you need to be a slutty queen!
That is right! Don't hide those thongs!
Tease those horny cocks with a glimpse of that silk and lace!
Pull the edge of those sissy panties up above your hips!
Feel the tug in between your tight little ass and the snug hold on those tiny nuts!
Don't start dripping yet…we have work to do!
Don't be afraid to come one strung, winking at every sexy cock you see.
After all, we are not trying to land a boyfriend!
We are just trying to get you face fucked by a team of men that is packing more meat than a mob family in the Bronx!
You giggled at packing, didn't you.
You are such a little sissy slut!
So wax that chest, shave those little balls and bleach that puckered ass!
And get ready to be fucked like the little whore you really are!