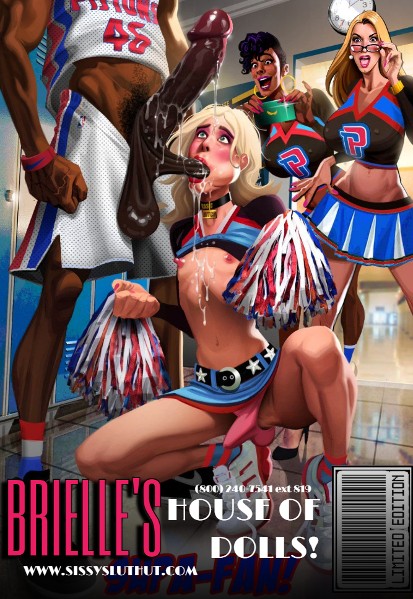 Down on your knees you fucking slut! It's time you learn to follow orders… I need you on command servicing all of the cocks that come in and out of this place. Today I am hosting a gig for a basketball team.. You know what that means – Big black cocks galore!
I need you to be on your best behavior, all dressed up in the hottest, naughtiest, sexiest outfits. I will have you sluts uniformed in cheerleader micro mini skirts with sheer nude tops… I want those nipples fully revealed and that tight pink pussy of yours exposed! I need you bitches standing out from all the other ladies. I want everyone in the industry to hear about Brielle's house of dolls!
I will be standing there with a leash ready to whip your ass if any of my black dicks complain about you. You better take every stroke like a good slut! Make sure you keep lubricant tucked away in your crotch because you are going to need a ton of it. This is the biggest event in Vegas! Let's go sluts, it's time to cheer and worship those big black cocks!