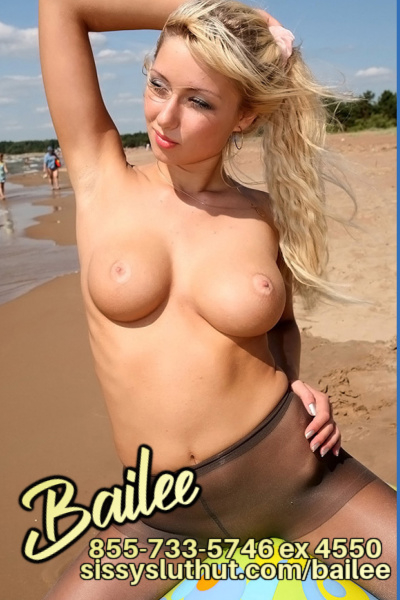 It was one of the proudest days of my life to be called the best sissy trainer. I'm sure you can imagine how excited I was to hear how happy I had made my dear little sissy slut. She came to me so horny she could barely stand it. Just rubbing her little clitty cock constantly, unable to sit still.
All she could do was squirm and wiggle in the chair as we tried to have lunch. Everything made her horny, down to the moment when I asked her to get on her knees as soon as we got to the car.
She obeyed of course. Looking up at me with her big doe eyes.
I could tell she was in shock that this was actually happening. That I was allowing her to be a dirty little slut for me finally. My heart was warm as I saw her smile, reaching down to stroke the side of her cheek.
She let out a soft needy moan as I beckoned her into the passenger seat of the car, telling her to pull her dress up and bare her clit to the world. Slowly wrapping my hand around it I began stroking it as I drove.
Her whimpers and moans make my heart throb from the driver's seat. I was very anxious to make her make a mess so she'd have to shamefully clean it up. She definitely didn't know that though.  Her face strained as I could tell she was trying to fight back an orgasam.
Her eyes fluttered as I could see her watching the cars passing us, yet I continued to stroke. She was nervous, and scared, and riddled with emotions.
As her little clit errupted all over my hand and the dash I smirked laughing. That's exactly what I wanted. Her face reddened with embarrassment as I held my hand up to her face. The look of shock as she realized that I wanted her to lick it clean made me giggle.
Such a good little clean up slut.