My favorite BBC sissy trainer was going to be in town. I picked my young little sissy whore in training. You will wear my favorite pussy pink lingerie outfit. Be on your knees when we come in. It is part of your training; I hope you have done your exercise. When we walk in you are waiting like I asked. Good job sissy slut, open your mouth. I want you to greet my guest. Then you shook his big black cock hello with your mouth.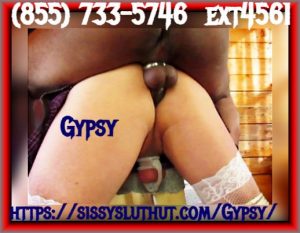 Great job sissy slut now doesn't stop until I tell you too. You have to make me proud and show what good training you have received. My favorite part is when you gag and all your saliva wets and lubes his bbc just like we need. Bend over my sissy bitch show our bbc guest how good that sissy pussy is for milking a big cock. Then you bend over and spread your legs.
The Sissy slave training you have received will finally pay off. That young tight sissy cunt will be fucked by the best and if you are good i will let you feel his semen pump inside you. Normally I only let you get sprayed with semen, but tonight is special. Pump your pussy like I taught you to do. Finally, you start fucking back and you don't stop until his big black balls tighten up. Your young sissy cunt is now getting filled up and I am happy to say I trained you right.